Dr Radenka Krsmanović Whiffen je uspješna naučnica porijeklom iz Crne Gore, koja radi u naučnoistraživačkom centru ENEA u Rimu, na tehničkom odsjeku za ispitivanje materijala. Dobitnica je Individualne stipendije Marija Kiri, što svjedoči o njenoj posvećenosti nauci i kvalitetnom radu. Elektroniku je diplomirala na Elektrotehničkom fakultetu Univerziteta Crne Gore u Podgorici, dok je magistrirala na Univerzitetu u Lećeu, u Italiji, u oblasti elektronske mikroskopije. Doktorske studije je završila na Univerzitetu u Antverpu, u Belgiji, na odsjeku za fiziku. Voli da se bavi naučnim istraživanjem, a oblast koja je najviše zanima ispitivanje novih materijala. U intervjuu koji je dala za naš portal, pročitajte više o njenom ličnom radu i iskustvu u nauci, u Crnoj Gori i u inostranstvu, kao i iskrenu poruku za sve mlade koji vole nauku. Intervju prenosimo i na engleskom jeziku.
Kako ste odlučili da se bavite ovim pozivom?
Oduvijek su me zanimali nauka i rješavanje problema. U školi je bio sasvim logičan izbor da se okrenem prirodnim naukama, koje su me interesovale više od ostalih predmeta, i koje su mi omogućile da istražujem, postavljam pitanja i pokušam da pronađem odgovore. U tom smislu, nauka je uvijek bila moja oblast interesovanja. Zanimanje za fiziku i nauku o materijalima, kao i želja da postanem istraživač, bilo je podstaknuto stipendijom za istraživanje karbonskih nanocjevčica u ENEA istraživačkom centru u Rimu, prije skoro dvadeset godina, a nakon završetka Master studija iz elektronske mikroskopije. Tada sam shvatila koliko volim da se bavim naučnim istraživanjem, a naročito pravljenjem i ispitivanjem novih materijala. Zahvaljujući podršci mojih mentora u Italiji, iskoristila sam pruženu priliku da započnem putovanje kroz nauku i otkrića, i da radim ono što volim.
Karbonska nanocjevčica
Gdje ljudi, po Vašem mišljenju, treba da traže inspiraciju za ideje?
Mislim da je dobra nauka ona nauka koja pokušava da pomogne ljudima, i riješi probleme u društvu. To znači, da bi naučnici trebalo uvijek da rade za dobrobit društva. Inspiracija dolazi iz sopstvenog viđenja problema sa kojima se susrećemo, kao i iz razmišljanja o tome kako ih možemo riješiti na kreativan i inovativan način. Na primjer, projekat za koji sam dobila Marija Kiri individualnu stipendiju (Marie Skłodowska-Curie Individual Fellowship*), vezan je za pravljenje novih materijala za prikupljanje energije ("energy harvesting materials"), koji bi doprinijeli vraćanju izgubljenje toplotne energije u energetski sistem, čime bi se uštedjele ogromne količine energije i novca, a ujedno i smanjilo zagađenje životne sredine. Ideju sam dobila kreativno razmišljajući o jednom segmentu mog prethodnog rada, naime, o optičkim nanomaterijalima – zanimalo me je kako bi se oni mogli iskoristiti za uštedu energije. Mislim da radoznalost i povezivanje ideja i znanja, vodi do najboljih rezultata.
Kao neko ko je radio u istraživačkim centrima u Evropi, možete li povući paralelu između rada u inostranstvu i u Crnoj Gori, odnosno regionu?
Radila sam dugo u regionu i širom Evrope, i postoje određene razlike, ali postoje i stvari koje su svuda iste. Dobra nauka je, na primjer, svuda ista: dobra ideja će uvijek biti prepoznata i nagrađena. Istina je da će pun potencijal ideja možda biti teže realizovati u regionu nego što je to slučaj u drugim zemljama, ali znamo da postoji mnogo odličnih naučnika iz naše "naučne dijaspore", koji su zaista uspješni u svojim oblastima. Nažalost, ponekad je potrebno da napustite svoju zemlju da biste dobili neophodnu podršku, kako biste sproveli istraživanje na adekvatan način. Ipak, izgleda da se stvari mijenjaju. Na primjer, crnogorsko Ministarstvo nauke čini mnogo po pitanju povećanja mogućnosti i pružanja podrške dobrim idejama, i naročito PhD studentima, budućim naučnicima, kako bi ovdje, kod kuće", mogli da imaju uspješne karijere. Svi želimo da podignemo standarde istraživanja u regionu, a brojnije i bolje mogućnosti za lokalne istraživače, predstavljaju korak u pravom smjeru.
Da li više volite mentorstvo, ili naučni rad?
To su veoma različite stvari, ali ja volim da budem i mentor i istraživač. Kada ste nekome mentor, vi pokušavate dotičnoj osobi da pomognete da realizuje svoj puni potencijal istraživača, ili pak da na najbolji mogući način proširite potencijal njenih ideja. To može biti uzbudljivo, a i vrlo izazovno, i iziskuje mnogo dijaloga i otvorenu komunikaciju. S druge strane, istraživanje je prilično subjektivno i individualno. Želite, na primjer, da dokažete svoju hipotezu, i često hoćete to da uradite prije bilo koga drugog, tako da čitav proces nerijetko poprimi takmičarski karakter. Iz mog iskustva, najbolji rezultati u mentorskom radu dolaze kada zapravo sarađujete na novoj ideji, ili projektu, tj. kada radite sa mlađim kolegama kao sa partnerima, jer se tako osigurava dvosmjerni proces učenja.
Dobili ste mnogo nagrada, koja Vam je najmilija?
Mislim da je moj uspjeh rezultat upornosti i napornog rada. A svaka nagrada je draga, i samo me ohrabruje da nastavim dalje. Naravno, moram da izdvojim Marija Kiri Individualnu Stipendiju, na koju sam veoma ponosna, naročito zato što sam bila istrajna, i što sam je dobila iz trećeg pokušaja. Tokom godina sam shvatila da često možemo da naučimo mnogo iz svakog neuspjeha, i da je najgora stvar koju možemo da učinimo odustati i predati se. Ova stipendija mi je pružila veliki broj mogućnosti, ne samo u mojoj oblasti istraživanja, već i u oblastima kao što su, na primjer, naučna politika zasnovana na činjenicama, naučna diplomatija, liderstvo i menadžment promjena, i to naročito zahvaljujući mojoj ulozi osnivača i predsjedavajuće za Poglavlje Zapadnog Balkana u okviru Marija Kiri Alumni Asocijacije (The Western Balkans Chapter of the Marie Curie Alumni Association – MCAA, www.mariecuriealumni.eu). Za mene lično to predstavlja veliku satisfakciju i uspjeh.
Kakva je pozicija žene u nauci?
Očigledno postoji razlika između trenutnog stanja stvari, i onoga kako bi trebalo da bude, ne samo kod nas, već i širom svijeta. Ako želimo da imamo uspjeha u nauci i istraživanju, i muškarci i žene treba da odigraju svoju ulogu. Ideja da nauka ili tehnički predmeti nijesu za ženski rod, naprosto je pogrešna. Čini mi se da sve više mladih djevojaka i žena danas razmišlja o naučnoj karijeri, ali to se mora podržati, i mora se stvoriti sistem koji podstiče jednake mogućnosti za muškarce i žene na svim nivoima, i u svim istraživačkim oblastima, kako u regionu, tako i drugdje.
Da li u Crnoj Gori ima prostora za bavljenje naukom? Šta biste sugerisali da se promijeni?
Naravno da Crna Gora može i treba da ima uspješno okruženje za naučno istraživanje. Mislim da je ključno postojanje tzv. brain circulation, odnosno cirkulacije mozgova, kao suprotnost odlivu mozgova, pri čemu mislim na stvaranje istraživačke sredine koja podržava i podstiče saradnju i integraciju sa međunarodnom istraživačkom zajednicom. Ovo je potrebno čitavom regionu, ne samo Crnoj Gori. Potrebna nam je i veća otvorenost prema različitim pristupima i istraživačkim kulturama, uključujući tu i odgovorno istraživanje i inovacije, akademski integritet i pametnu specijalizaciju. Moramo da prestanemo da razmišljamo o naučnom istraživanju kao o nečemu što za rezultat ima proizvodnju akademskih radova, već treba da se orjentišemo na to kako da nauka i istraživanje dovedu do stvarnih promjena kroz praktična rješenja problema, koji su danas prisutni širom svijeta. Moj predlog je da bi nauka u Crnoj Gori trebala da se usredsredi na pronalaženje načina da pruži doprinos u vezi sa aktuelnim globalnim izazovima, kao i da iskoristi naučna istraživanja za održivi razvoj, kako lokalno, tako i globalno.
Šta biste poručili mladim ljudima koji žele da se bave naukom?
Nauka je divno i neiscrpno područje rada, naročito sada kada postoji mnogo mogućnosti za bavljenje istraživanjem u gotovo bilo kojoj oblasti koja vas zanima. Naravno, za početak je potrebno imati dobru osnovu iz škole, naročito iz prirodnih predmeta, ali je presudno da nauku volite, i da vas ona inspiriše. Stvar, koja je, vjerovatno, zajednička svim istraživačima, jeste da su znatiželjni, da žele da saznaju više o svijetu, i o tome kako on funkcioniše. Budite otvoreni za neočekivane rezultate, i nikada nemojte da prestanete da tražite odgovore na pitanja "Zašto?". Budite i posvećeni i istrajni, jer svakodnevno istraživanje nije uvijek uzbudljivo. Stvari ne funkcionišu uvijek onako kako očekujete! Najvažnije je da nastavite da postavljate pitanja, jer će odgovori do kojih dođete uvijek biti zanimljivi.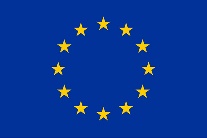 * Ovaj projekat je finansiran od strane Evropske unije u okviru Programa za istraživanja i inovacije H2020, Marija Sklodovska-Kiri grant ugovora br. 797951.
Intervju na engleskom jeziku
Why did you choose science as your profession?
I have always been interested in science and solving problems. It was a natural choice for me at school to concentrate on subjects that interested me, and that allowed me to explore, ask questions, and try to identify solutions. In that sense, science was always going to be my area. My interest in physics and material science, and in becoming a researcher, was really sparked by winning a fellowship to study carbon nanotubes at the ENEA Institute in Rome about twenty years ago, after finishing my Master's degree in Electron Microscopy. It was then that I realised what I really love is doing cutting edge research and discovering new materials. Thanks to the support of my mentors in Italy, I had the chance to start on a real scientific journey of discovery, and do something that I loved.
In your opinion, where should scientists look for their inspiration?
I think that the good science is always a science that tries to help people and solve issues in society. That means that scientists should work to find ways to improve all of our lives. Inspiration comes from your own sense of the problems that you can see, and thinking about how you can solve them in creative and innovative ways. For example, my Marie Curie Individual Fellowship project* is about creating new energy harvesting materials that will use waste heat to help save power in everyday life and make the world greener. I got the idea by thinking creatively about one area of my work, optical nanomaterials, and being curious about how that might be applied to saving energy. It's that curiosity and linking of ideas that leads to the best results.
As someone who has worked around Europe, what parallels can you see between working in Montenegro and the region and working elsewhere?
I have spent a lot of time working in the region and around Europe, and there are certain differences, but there are also things that stay the same. The biggest similarity is that good science is the same everywhere: a good idea will always be recognised and rewarded. It's true that it can be more difficult to realise the full potential of your ideas in the region, than it is in other countries, but we know from the size of the diaspora that there are lots of excellent scientists from our region who have been really successful. It's just that, unfortunately, sometimes you need to leave the region to get the support that you need to do the best possible research you can. I think that is changing, actually, and that, for example, the Ministry of Science in Montenegro is doing a lot to increase the opportunities and support good ideas, and particularly good young scientists, so that they can have successful careers here at home. We all want to raise the standards of research in the region, and increasing opportunities for local researchers is a step in the right direction.
Do you prefer mentoring or research?
Those are both very different things, but I like them both. When you mentor someone, you are trying to help them realise their full potential as researchers, or expand on the potential of their ideas in the best possible way. It can be exciting, but also quite challenging, and needs a lot of dialogue and open communication. When you do research, it is quite a subjective and individual activity; you want to prove your idea, and often to do it before anyone else does, so it can be quite competitive. In my experience, the best results in mentoring come when you are basically collaborating on a new idea or project, and you work in partnership with your younger colleagues, so that it is a two-way process of learning.
You have received a number of awards. Which were the most important to you?
I think my success is down to my persistence and hard work. Any time I get recognition for my work, it just encourages me to keep going. Obviously, my Marie Curie Individual Fellowship is something I am very proud of, especially since I had to apply three times before I won it. I have realised over the years that you can sometimes learn more when you fail than when you succeed, and that the worst thing you can do is give up. The IF has given me so many opportunities in lots of different areas, not just in my field of research, but in things like evidence-based science policy, science diplomacy, leadership, and managing change, especially thanks to founding and being Chair of the Western Balkans Chapter of the Marie Curie Alumni Association – MCAA (www.mariecuriealumni.eu). So that is probably my career highlight so far.
How do you see the position of women in science today?
Well, there is a difference between where women are now and the position they should have, in my opinion, not just in our region, but worldwide. If we want to have success in science and research, we need both men and women to play their part. The idea that science or technical subjects are not for girls is just plain wrong. I think, and hope, that even more and more young women will consider a career in science, but we need to support that, and create a system that encourages equal opportunities for men and women at all levels and in all research areas, both in the region and elsewhere.
Do you think there are good opportunities to conduct research in Montenegro? What would you suggest we should change to improve the research environment?
Of course Montenegro can, and should have a successful research environment. I think the key here is brain circulation, by which I mean creating a research environment that supports and encourages collaboration and integration with the international research community. That's true across the whole region, actually. What we need is greater openness to different approaches and research cultures, including responsible research and innovation, academic integrity, and smart specialisation. We need to move away from thinking of research as something that is about producing academic papers, and towards research that produces real world change and practical solutions to the problems we see around the world today. Science in Montenegro needs to focus on what it can do to offer answers to the challenges we all face, and use our research to drive sustainable development, both locally and globally.
What message would you send to young people who want to be scientists?
Science is a wonderful area to work in, and, in the modern world, there are lots of opportunities to engage in research, in whatever area you find interesting. Obviously, doing well at school and doing science subjects will give you a good start, but the key thing is to be interested in and inspired by science. One thing I notice about almost all researchers is that they are curious about the world and how it works. Be open to the unexpected, and never stop asking why. Be open-minded, hard-working and dedicated, because day-to-day research is not always exciting. Things don't always work as you expect! But above all, keep asking questions because the answers will always be interesting.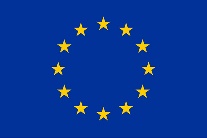 * This project has received funding from the European Union's Horizon 2020 research and innovation programme under the Marie Skłodowska-Curie grant agreement No 797951.